Recovering from an accident is hard enough without stressing about incoming medical expenses. That's where we come in. At L.V. Richardson Law Office, PLLC, we draw on years of experience to offer compassionate, results-driven personal injury services. As your dedicated personal injury lawyer, our attorney will fight on your behalf, so you can focus on getting better.
Auto Accidents
Vehicle accidents are the most common cause of physical injuries in Texas. Most of these accident cases resulted from driver error or negligence, e.g., drunk driving, distracted driving, and over speeding. These car accidents and truck accidents were responsible for thousands of injuries throughout the city, many of which culminated in injury claims.
Slip and Fall Accidents
Another common cause of injury claims in Texas  is slip and fall accidents. These accidents can occur anywhere there is a floor, whether at work or at the mall when shopping or in parks. If a slip and fall accident results from someone sleeping on the job, the victim is entitled to full compensation.
Workplace Accidents
Workplace accidents are also responsible for many personal injury cases. Among Texas construction site workers, these injuries are pretty common, and appropriate measures should be taken to avoid unnecessary injuries. When a workplace injury occurs, the injured party is entitled to worker's compensation as part of their injury claim.
Other Injuries
Construction Accident
Wrongful Death
Workplace Accident
Premises Liability
Product Liability
Battery Explosion
Swimming Pool Accident
Amputation
Animal Attack
Abuse and Assault
Burn and Fire Injuries
Food Poisoning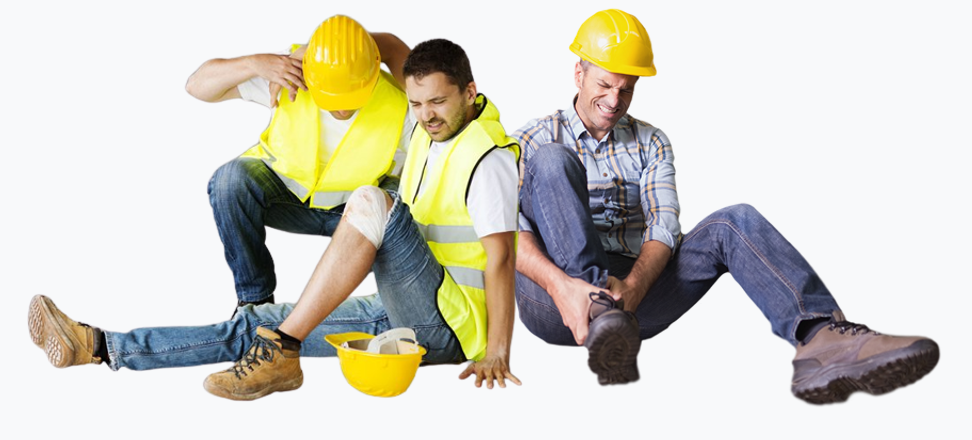 Under Texas regulation, all people and organizations have an obligation to take sensible consideration to keep away from predictable actual injury to other people. This obligation applies in pretty much every possible situation. On the off chance that you have been harmed as a result of the carelessness of others, you probably have an individual physical issue case. Call us and we will decide if you have a case. We will quickly examine and record your case before the careless gatherings and their insurance agency endeavor to debilitate or obliterate your case.
Quickly following a mishap, you might not be able to move assuming that you've experienced serious wounds. In the event that you're ready to, notwithstanding, there are various advances you ought to endeavor to take to safeguard your wellbeing (and your own physical issue case):
Try to avoid panicking — Take an opportunity to get it together prior to following most of these means.
Get to Safety — If a high risk, move away from any risky materials or harmed structures. On the off chance that you've been harmed in an engine vehicle mishap, move both yourself and your vehicle away from any perils and beyond the progression of traffic.
Check for Injuries — Before calling the police, check everybody engaged with the mishap for wounds and decide whether crisis clinical benefits are required. What's more, regardless of whether you feel fine after the mishap, consider a specialist to be soon as could be expected — minor wounds can rapidly accelerate into costly long haul clinical consideration.
Call the Police — Ask the responding officers to make an authority police report. A police report is much of the time your best asset for laying out the other party's risk in the episode.
Report the Accident — Exchange protection and contact data with different gatherings associated with the mishap. Whenever you've done that, take photographs of the mishap scene, your wounds, and some other harms you might have endured. Record data like the time, area, and harm to your property. At last, on the off chance that there are any observers to your mishap, trade contact data with them now to get a composed assertion from them later.
Try not to ADMIT FAULT — Even a basic "sorry" can totally obliterate your own physical issue case. Try not to apologize or concede shortcoming for the mishap, and try not to reiterate the subtleties with any other person. Give the police clear and succinct insights concerning the episode, then call Wilshire Law Firm to come by the very best outcome for your case.
Contact a Personal Injury Lawyer — The following call you ought to make is to the master lawyers at LV Richardson Law Office. Using demonstrated legitimate techniques that obtain results, our attorneys can assist you with exploring the lawful scene to an effective settlement.
Figuring out who is liable for your wounds is an essential consider your case's prosperity. Numerous individual injury claims charge that various gatherings are liable for a casualty's wounds. A specialist lawyer will have the assets to completely examine your mishap and find every one of the gatherings liable for your wounds.